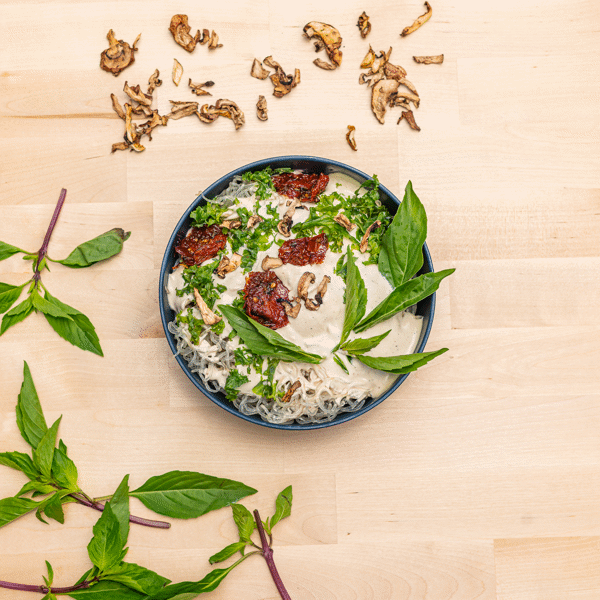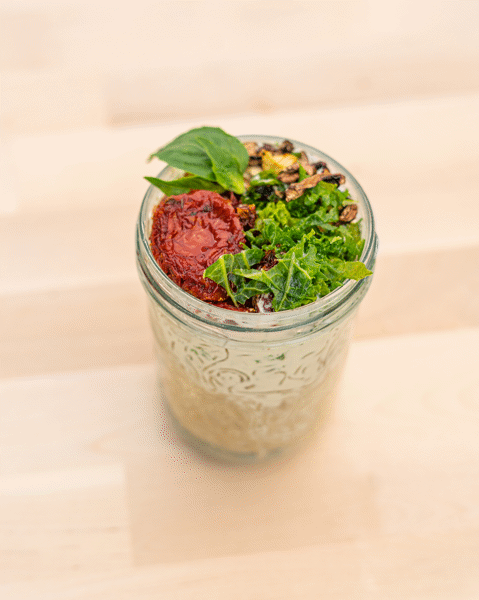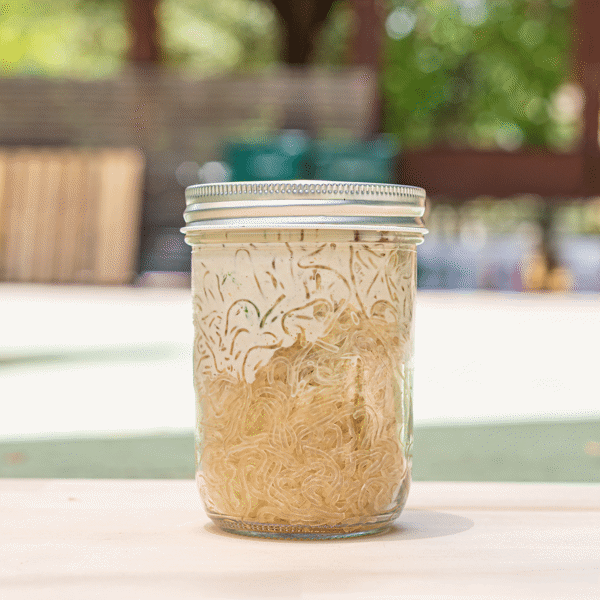 truffle alfredo
A decadent creamy truffle alfredo made from cashews poured over softened kelp noodles and topped with umami mushroom crumble and sundried tomatoes directly from the Mediterranean. Gain all the benefits of truffles: lower cholesterol, control blood sugar, protect your liver from damage, reduce inflammation throughout your body, fight bacterial infections, help prevent cancer. Plus flood your body with vital ocean minerals from the kelp noodles. Savory + Comfort + Delicacy


{{product.name}}
-{{variant.name}}
x1
{{toCurrency(variant.price)}}
Total
{{toCurrency(total)}}
truffle alfredo
A decadent creamy truffle alfredo made from cashews poured over softened kelp noodles and topped with umami mushroom crumble and sundried tomatoes directly from the Mediterranean. Gain all the benefits of truffles: lower cholesterol, control blood sugar, protect your liver from damage, reduce inflammation throughout your body, fight bacterial infections, help prevent cancer. Plus flood your body with vital ocean minerals from the kelp noodles. Savory + Comfort + Delicacy


To find out product pricing and availability, check to see if we are in your area.
Kelp Noodle, Cashews, Kale*, Crimini Mushroom*, Shitake Mushroom*, Sundried Tomatoes, Lemon Juice, Oyster Mushroom*, Lemon, Truffle Salt, Baking Soda, Garlic, Basil*, Apple Cider Vinegar, Nutritional Yeast, Olive Oil, Black Pepper, Raw Tahini, Himalayan Pink Salt
*Grown in Texas
Serving size
0 oz (0g)
0 servings per container
per serving
Calories
430
% of daily value *
Total fat
32g
41%
Saturated fat
6g
30%
Total carbohydrate
30g
11%
Dietary fiber
5g
18%
Total sugars
5g
Protein
15g
* Percent daily values are based on a 2,000 calorie diet. Your daily values may be higher or lower depending on your calorie needs.