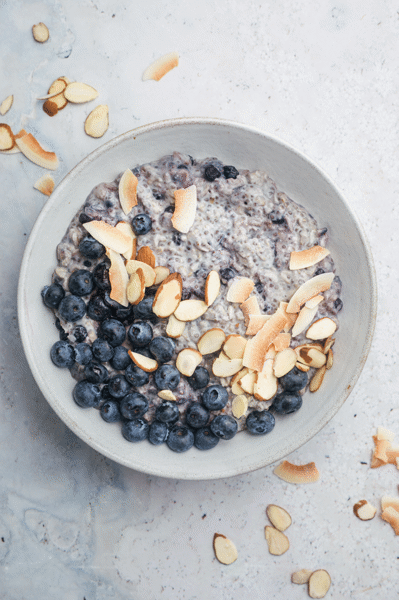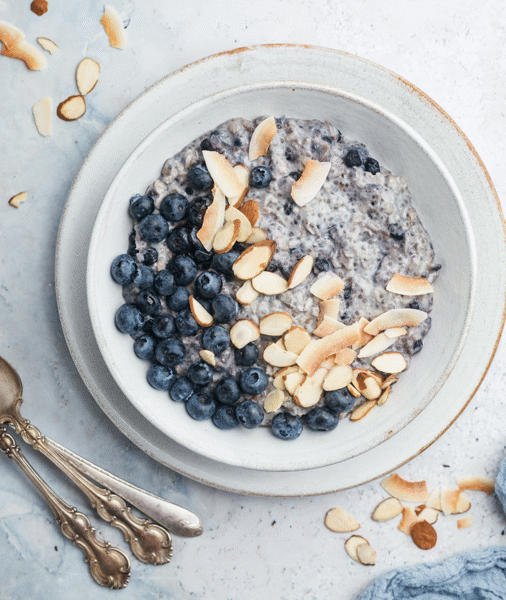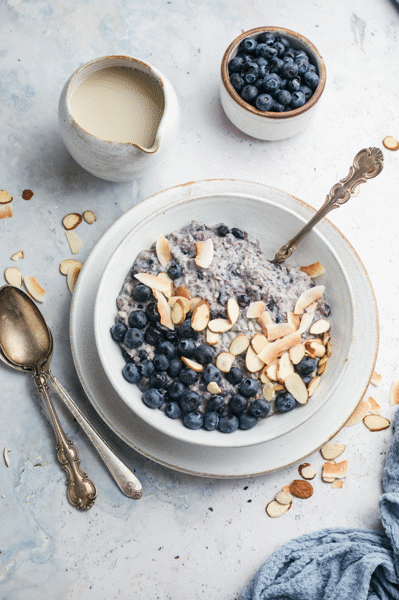 chia blueberry oats
Blissfully good. A creamy blend of oats, oat milk and coconut milk with a hint of maple syrup sweetness tossed with plump, juicy blueberries. Topped with crunchy almond and coconut flakes. (Contains less than 500mg sodium)
{{product.name}}
-{{variant.name}}
x1
{{toCurrency(variant.price)}}
Total
{{toCurrency(total)}}
chia blueberry oats
Blissfully good. A creamy blend of oats, oat milk and coconut milk with a hint of maple syrup sweetness tossed with plump, juicy blueberries. Topped with crunchy almond and coconut flakes. (Contains less than 500mg sodium)
To find out product pricing and availability, check to see if we are in your area.
Oat Milk, Coconut Milk, Rolled Oats, Blueberries, Maple Syrup, Chia Seed, Almonds, Coconut Flake
*Grown in Texas
Serving size
9 oz (0g)
0 servings per container
per serving
Calories
430
% of daily value *
Total fat
21g
27%
Saturated fat
11g
55%
Total carbohydrate
53g
19%
Dietary fiber
9g
32%
Total sugars
18g
Protein
10g
* Percent daily values are based on a 2,000 calorie diet. Your daily values may be higher or lower depending on your calorie needs.